Owning a bike is fun. These two-wheelers make it easy to commute short and long distances without dealing with the noise and emissions from automobiles.
However, times come when you have to transport your bicycle. Perhaps you're going hiking or camping, or you want to ride in a farther location. In such a situation, an easy way to handle the transportation is with a bike rack.
The rack attaches to a part of the vehicle you're traveling with — usually at the back — and straps the bike in place. Their main advantage is to provide and save space. If you would have put the bike in the trunk, for instance, you can use the room for carrying something else.
Purchasing a bike rack demands more than just grabbing the first piece you find in the market. You must select carefully because racks come in different types.
Types of Bike Racks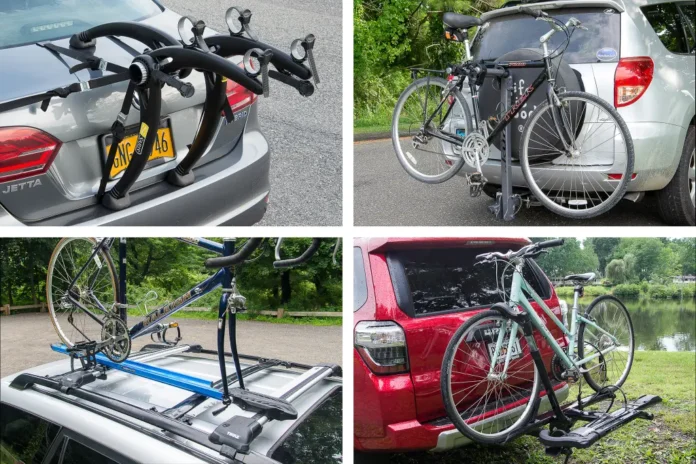 Below are the most common rack types you can get for your bike:
Roof Racks
Per the name, these bike racks are attached at the top of the vehicle. Mainly, you fasten them to the roof bars, and they carry the bike upright.
Since most car roofs are wide, this rack type is popular for transporting multiple bicycles. So, if you have two or three bicycles, you should consider roof racks. Alternatively, if you don't carry more than one bike, you can keep other items in the leftover space.
Nevertheless, there are downsides you should know of. Obviously, placing items on the roof means your car becomes taller. If it's a truck, this becomes challenging when driving in low-clearance areas.
Hitch Racks
The hitch receiver is where you install this rack type. But don't quickly conclude this option is akin to towing your bike. On the contrary, the hitch rack will suspend your bicycle from its frame or fasten them via the wheels. Either way, you get a staunch attachment.
Hitch racks are usually the go-to if you prioritize convenience. If you've ever used a hitch receiver, you'll know how easy it is to manage. Consequently, loading and unloading the rack becomes light work, and it can hold about any bike.
Considering the cons, the problem with this rack type is that they're dependent on hitch receivers. So, unless you own one or are willing to spend a few hundred dollars to obtain one, you can't use a hitch rack.
Trunk Rack
It's easy to tell where to attach the trunk rack. Most car owners tend to carry items at the back of their vehicle, so this type is one you'll see often. The deal with trunk racks is that they're low-cost yet durable. You'll find them easy to install and remove.
Trunk racks use straps and hooks, which hang your bike by its frame. Since almost every car has a trunk, it's safe to say this rack type can fit any vehicle. But not all bicycles can fit in a trunk rack, which is its main downside.
Also, the straps and hooks may firmly hold the bike in place, ensuring it does fall off. But then, anyone can loosen the bike as the rack has no extra protection feature.
Bed Racks
Bed racks are exclusive to trucks with beds. Indeed, if you own a truck, you should consider bed racks. They're versatile and can fit different bikes, but, like trunk racks, they can be easily detached from the car.
How To Choose a Bike Rack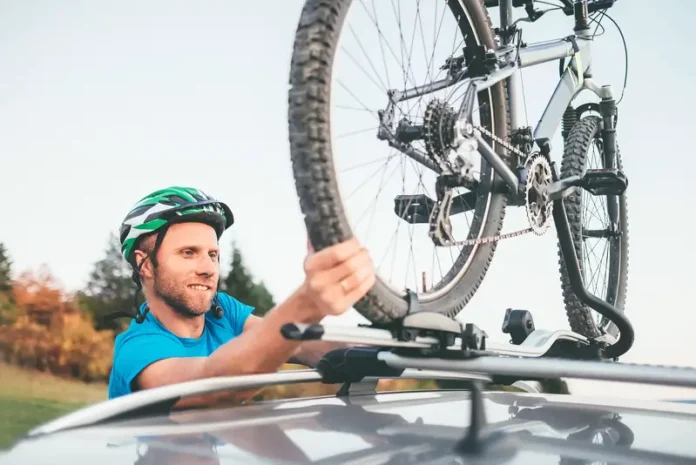 Having covered the types of bike racks available, how do you choose one? That's what we'll discuss in this section. Read on.
Factors To Consider
When choosing a bike rack, the exact type, based on attachment position, isn't primary. First, you must factor in the size of the bike. Whether the two-wheeler is big or small will help you decide if you'll get a roof, hitch, trunk, or bed rack.
By extension, also consider the number of bikes you want to transport. You may have three small cycles, for example, but adding up their sizes means you need a large rack.
Another notable factor to hear in mind is the car type. As explained, you cannot pick a bed rack when you don't own a truck. You also can't go for a hitch rack if your vehicle doesn't accept a hitch receiver.
If you need something exclusive, then, consider smart car racks. This type can be installed on the roof, hitch, trunk, or bed, but they stand out by using automation. A smart roof rack can move to adjust and accommodate any bike type, for example.
Smart racks that employ automated motion usually feature linear actuators for optimal performance. If you're interested in such devices, find out more here.
Making The Purchase
Choosing the type of bike rack to buy is one thing, settling on which brand or seller to patronize is another. So, as you make the purchase, consider cost and customer review.
Suppose a bike rack is beyond your budget. In that case, you can't get it. Also, if there's too much negative feedback about a particular product, you should only purchase it if you want to waste money.
Tips for Using a Bike Rack Safely and Efficiently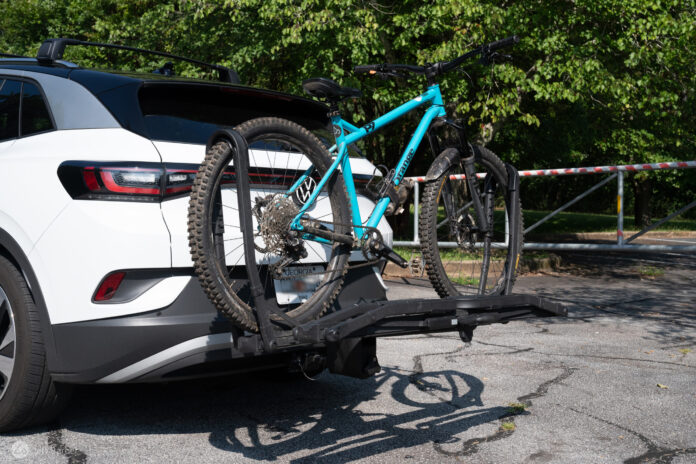 The last thing you want is for your bicycle to fall off when attached to a rack and damage. Hence, it's essential to know how to use bike racks safely. Here are some quick tips:
Install the rack following the manufacturer's instructions and safety guidelines to the letter.
Ensure the straps and locks are always fastened before driving.
Avoid low-clearance areas if you use a roof rack and your car becomes too tall.
Clean and lubricate the rack from time to time.
Conclusion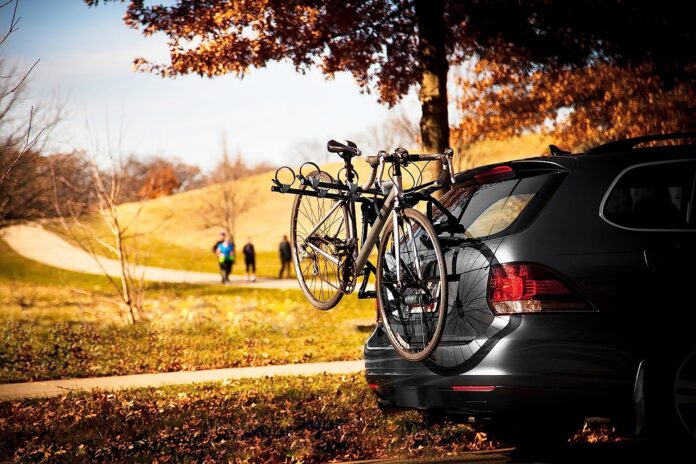 With racks, transporting bikes from one place to another is much more facile. However, you can only enjoy the convenience when you purchase the right one depending on your bicycle and vehicle. You can go with any of the types discussed herein while keeping in mind the factors to consider. Also, follow the safety usage tips so you don't have to return to the market sooner than later to purchase a new bike rack.