Are you tired of cycling alone or looking for ways to make your electric mountain bike rides more fun and social? Bicycling with friends can be a great way to stay active, explore new routes and enjoy the outdoors. From bikepacking to charity rides, these ideas are sure to inspire you to hit the road with a group of friends.
Ride Somewhere New
Step out of your comfort zone and explore unknown territories with your friends. Whether discovering an unfamiliar city or unearthing a local secret, biking through new places adds an element of excitement and adventure to your journey.
This shared experience with friends can create unforgettable memories while bonding you closer together as you navigate the unfamiliar terrain. Make a day of it by planning a route including unique landmarks, coffee shops or picturesque rest stops, allowing everyone to immerse themselves in the new environment.
You can also use apps like Strava or Komoot to find interesting routes. Don't forget to check the weather forecast and pack accordingly. Bring a map, GPS device or smartphone to avoid getting lost.
Take Part in the Trans-Sylvania Mountain Bike Epic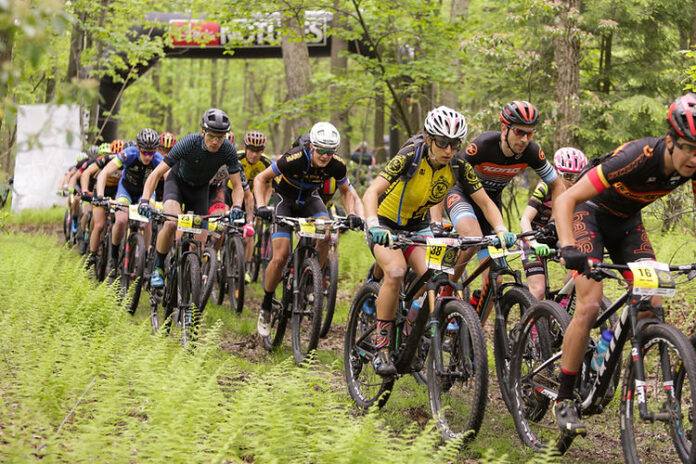 Taking part in the Trans-Sylvania Mountain Bike Epic is an unforgettable experience that offers an opportunity to ride some of the most beautiful and challenging mountain bike trails in the United States.
This six-day event takes place in the wilds of central Pennsylvania and offers a variety of distances and skill levels to accommodate all riders. The camaraderie and shared experience of this challenging event foster deep friendships and a sense of accomplishment.
Training physically and mentally and bringing proper gear and nutrition are essential to prepare for the Trans-Sylvania Mountain Bike Epic. Participating in this epic ride with friends can create long-lasting memories and build stronger relationships through shared experiences.
Try Bikepacking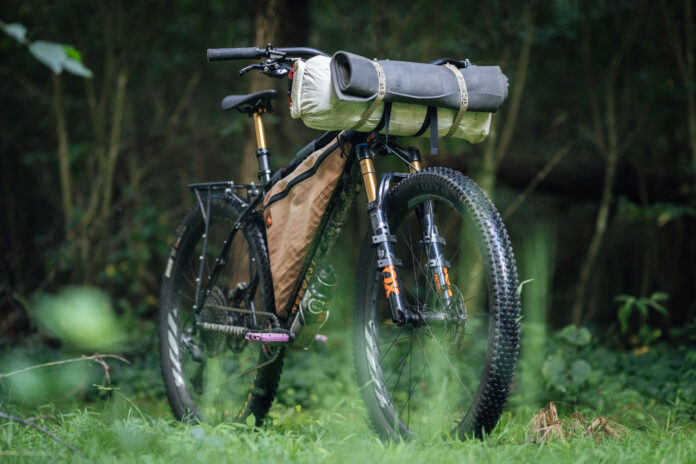 Bikepacking is a fun way to combine cycling with camping and adventure. It involves strapping gear onto your UL-certified e-bike from Upway and hitting the road for an overnight or multi-day trip. To try bikepacking with friends, choose a route and plan your trip together. Ensure you have the necessary gear, including tents, sleeping bags and cooking supplies.
You'll need to carry everything on your bike, so pack efficiently. Having a first aid kit, bike repair tools and plenty of water and food is also essential. With some preparation and teamwork, bikepacking with friends can be a memorable experience.
Join a Charity Bike Ride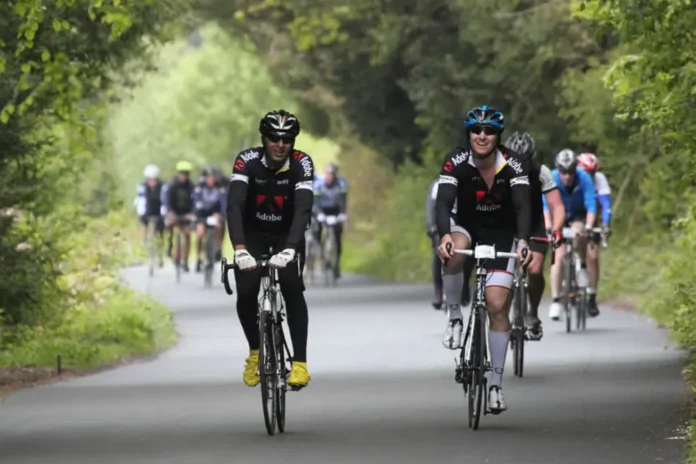 Participating in a charity bike ride is a great way to give back while having fun with friends. These events often have a festive atmosphere, with food, music and prizes for top fundraisers.
To participate, look for rides in your area, find a cause you're passionate about and join their event. Train and prepare for the ride and reach out to friends and family for support. Not only will you be contributing to a good cause, but you'll also build stronger bonds with your friends through a shared goal.
Some excellent bike charities include the American Diabetes Association's Tour de Cure, Ride for Kids benefiting the Pediatric Brain Tumor Foundation and Bike MS supporting the National Multiple Sclerosis Society.
Participate in a Training Camp
Participating in a training camp is an excellent way to improve your cycling skills and fitness level while enjoying the company of friends who share the same passion for the sport.
There are several highly-regarded bike training camps available in the United States. Two of the best options include the Carmichael Training Systems Camp and the Bike New York Camp. The Carmichael Training Systems Camp is held in multiple locations nationwide and offers various coaching services.
The Blue New York Camp provides a week-long cycling, training and sightseeing program in the beautiful Hudson Valley region of New York State. Attending a training camp with friends provides a fun and motivating environment and fosters deeper connections and shared experiences.
Join a Cycling Club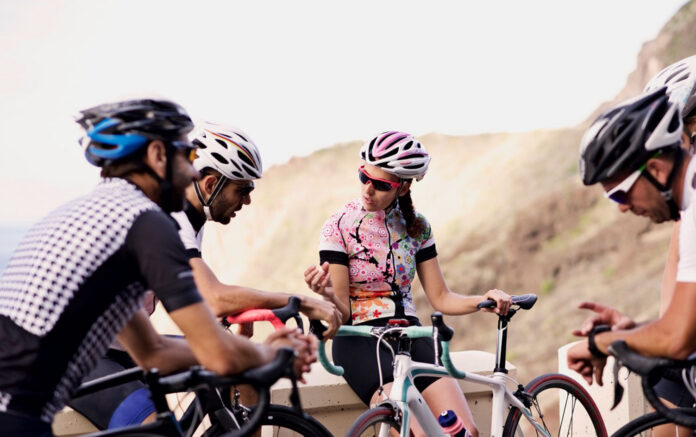 Cycling clubs offer an excellent way to meet new people, hone your skills and participate in group rides. With clubs catering to a range of experience levels, from casual electric city bike riders to competitive racers, you'll find an ideal fit for you and your friends.
Two of the best cycling clubs in the U.S. are the San Francisco Bicycle Coalition, which advocates for safer streets and offers group rides and events and the Major Taylor Cycling Club, which focuses on promoting cycling diversity and inclusivity through community rides and outreach programs.
Joining a club together makes the experience more enjoyable, as you'll have familiar faces to share in the excitement of group rides, events and races. Additionally, the camaraderie and support within a cycling club can help you stay motivated and committed to improving your skills.
Ride on a Velodrome
Experience the thrill of track cycling by visiting a velodrome with your friends. These specially designed tracks offer a unique and exhilarating cycling experience as you race around the steeply banked oval at high speeds.
Many velodromes provide sessions for beginners, ensuring that track cycling is accessible to everyone, regardless of experience. Riding on a velodrome is a fun and challenging way to bond with friends, pushing each other to achieve new personal bests.
USA Cycling provides a list of velodromes in the U.S., with locations in California, Colorado, Michigan and several other states. Find the closest location to you or plan a special trip where you and your friends can travel to experience the excitement of velodrome riding.
Climb Mount Evans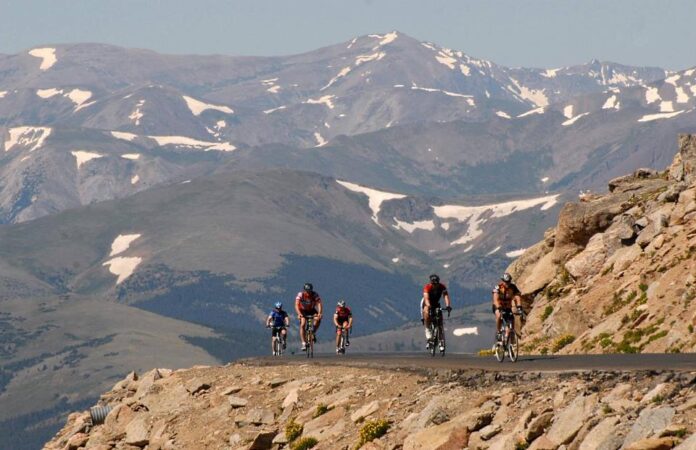 Ascend to new heights by climbing Mount Evans with your friends. Located in Colorado, Mount Evans boasts the highest paved road in North America, reaching 14,130 feet in elevation. This challenging climb offers an incredible test of your cycling abilities, while the breathtaking views of the surrounding landscape provide ample reward for your efforts.
The best trail to follow in the area may be the Rosalie Trail, with a distance of 11.5 miles. Mount Evans and the surrounding wilderness area have 23 miles of trails you can explore for an adventurous outing with your friends.
Conquering this remarkable ascent on electric mountain bikes lets you and your pals share an unforgettable experience that strengthens your bond and showcases your determination and resilience.
Create Lasting Memories While E-Biking With Your Besties
Cycling with friends offers countless opportunities for adventure, bonding and personal growth. From exploring new places, joining a club or cycling around town together on refurbished electric bikes, there's a cycling experience perfect for every group of friends.
Embarking on these unforgettable rides lets you create lasting memories and forge deeper connections while enjoying the thrill and freedom of cycling.